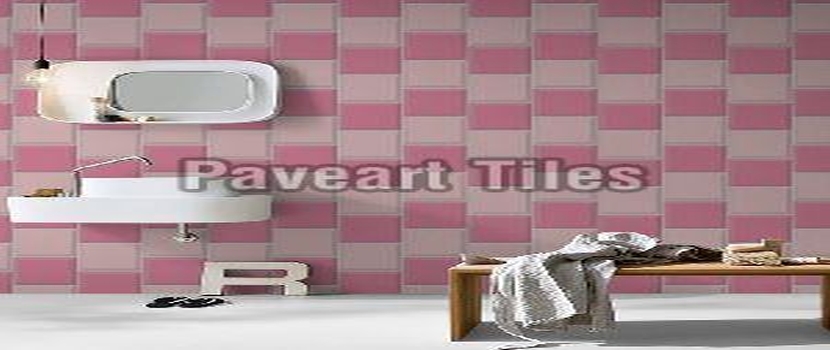 Pink tiles in the bathroom space, is a common scenario now a days. During the last couple of decades, people' perspective on the 'pink' colour has been changed and they have been moved from the concept of 'white tiles only'. Pink has brought a significant deviation from white and it makes the bathroom space colourful. An ordinary room décor can get a flare with the use of pink or peach colour tiles in it. In modern home décor, pink walls have a growing demand for creating a retro look!


However, interior designers say that this change is about to stay. The popularity of pink to be used as wall tiles has given rise to >30 different shades of this colour with >100 designs on them. A few most-used examples are – mosaics, metro tiles, hexagons and wood effect tiles. So, when you go to buy pink wall tiles, there are a number of options for you.



How to use pink wall tiles?
Well, today, there is suitable answer to this question. The reason is you cannot specifically say what is wrong and what is right. Everything depends on the choice of the users. Bathroom walls look great with pink tiles. A pink wall tiles manufacturer in Morbi can offer you huge varieties of colours and designs to let you mix and match the combinations in your place.


The modern generation is not stereotypes, so they forget the myth that pink is girls' colour. These tiles hold their beauty for longer times. So, keeping pink as the base colour and offering any vibrant colour finish on that, you can easily go for a crackled finish or bring pastel tones to it.


If you are using pink tiles in your bathroom, decide about the shades according to the space. Not only the wall tiles but the floor tiles need to be considered also. If the bathroom is small, light shades of pink and larger size floor tiles will do a better job. But for the walls, small sized tiles just like the retro tiles will offer a retro look.

In the beginning of 2000, pink wall tiles of vintage style were considered offering historical appeal to the space. In 2020, the charming and trendy designs have grown in popularity. House owners with artistic sense prefer pink wall tiles for these reasons.


Varied styles for pink wall tiles:
Any renowned pink wall tiles manufacturer will provide you the best quality tiles prepared with premium graded raw materials, and thus you will get a range of durable designer varieties of pink tiles from them. The manufacturers provide different products as per the taste of their customers to serve different purposes of decorations, settings and locations of use.

If you want to create a specific focal point at the space and want to glam up the space in between, pink quartz can be your choice. Add on with pink pebbles will make it more overwhelming.

Another popular style in the modern homes is the mosaic design. Any experienced pink wall tiles manufacturer in Morbi can offer you variable options for mosaic designs with vibrant and pastel shades. Some most-preferred specialist designs include geometric hexagon, hexagon pattern and mosaic tiles in pastel pink and candy floss pink shades. Such professional designs are able to recreate the glamour of classic pink. These are also perfect choice for accent and feature walls.


Benefits of using pink wall tiles –
Modern and vintage styles are available
Durable and available in porcelain and ceramic materials
Resistant to water, scratch, and anti-slip
May contain under roof heating technology which will keep your space warm during the winters.
So, go ahead, enjoy the benefits of pink wall tiles at your space!